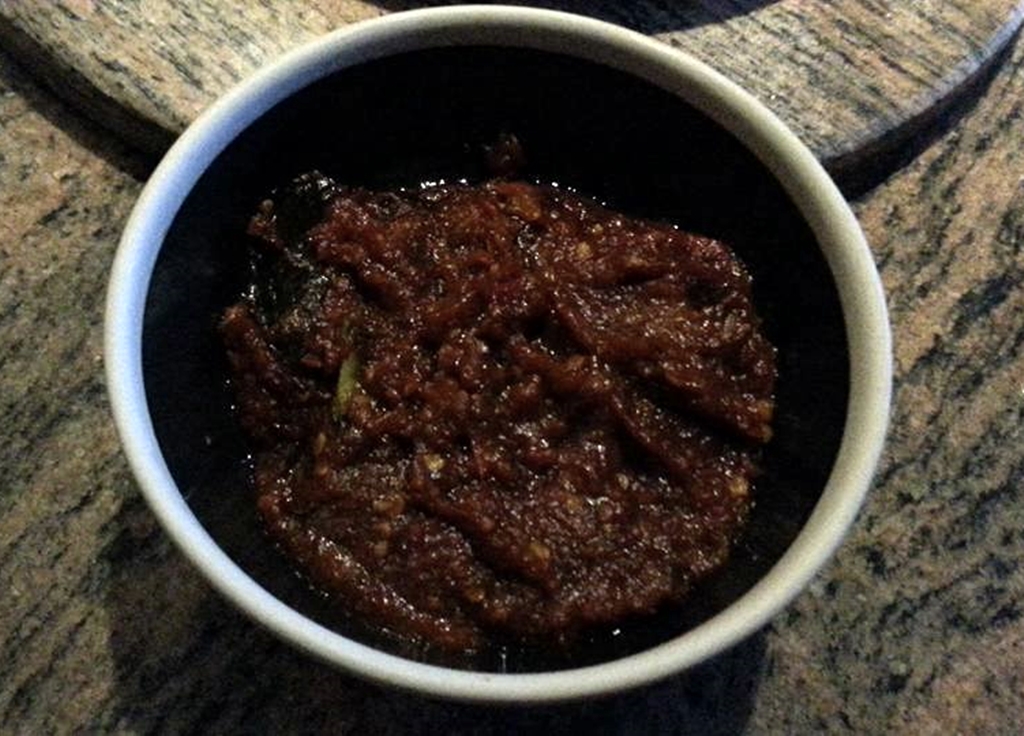 Sambal Bajak
Ingredients:
170g                big red chilies.
100g               small red (birds eye chilies) chilies.
150g                red tomatoes.
50g                  small onions/shallots
50g                  garlic.
75g                  shrimp paste (in a jar from Asian supermarket )
3 cm                galangal.
11 pcs              kaffir lime leaves (washed).
100g                palm sugar.
2 tablespoons cooking oil.
Method:
Put the chilies, garlic and onions into a blender and make a smooth paste.
Roughly chop the tomatoes.
Heat up the oil in a deep wok, add in the chili paste and the rest of the ingredients and stir occasionally. (please do be careful as the liquid reduces, it might splash out)
Cook for about 20-30 minutes or until the liquid is reduced and the sauce becomes thick and darker in color.
It will be salty enough without adding any salt because the shrimp pastes are normally salty.
This will make a jar full 600 -700g, which will keep for 2 – 3 weeks in the fridge.
It can be added individually, by the teaspoon, to the side of savory dishes.