Olive oil mashed potato
|
I got this recipe a while back from my French friend, since then I use it as an interesting alternative  to mashed potato with butter and milk.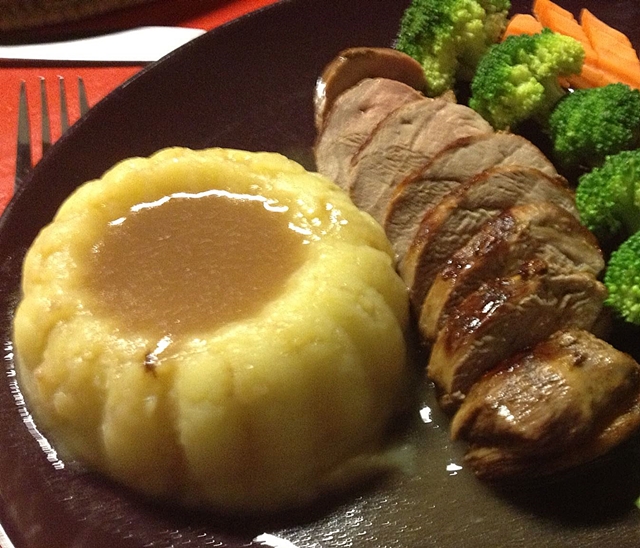 Olive oil mash potato
Ingredients:
500g                          potatoes (2 medium size)
3 clove                       garlic
½ tsp                          salt
½ tsp                          black pepper powder or freshly ground
60 ml                          olive oil
Enough water to boil or steam the potatoes
Method:
Peel the potatoes, cut them into chunks then boil or steam them with the garlic until very soft (reduce or omit the garlic if you or your family are not garlic lovers).
When the potatoes are cooked, drain the water if you boiled them.  Add the salt and pepper and set aside for a minute.
Meanwhile, in a different saucepan, heat up the olive oil until smoking hot but not burning, switch off the fire and then add the potatoes into the hot olive oil and mash them together with your masher or a hand mixer. The mashed potato should have a smooth silky texture and rich olive flavor.  If you don't get that, it means your oil is not hot enough.
Serves 4