Getting bored with just plain bread? We have something new and exciting here.
|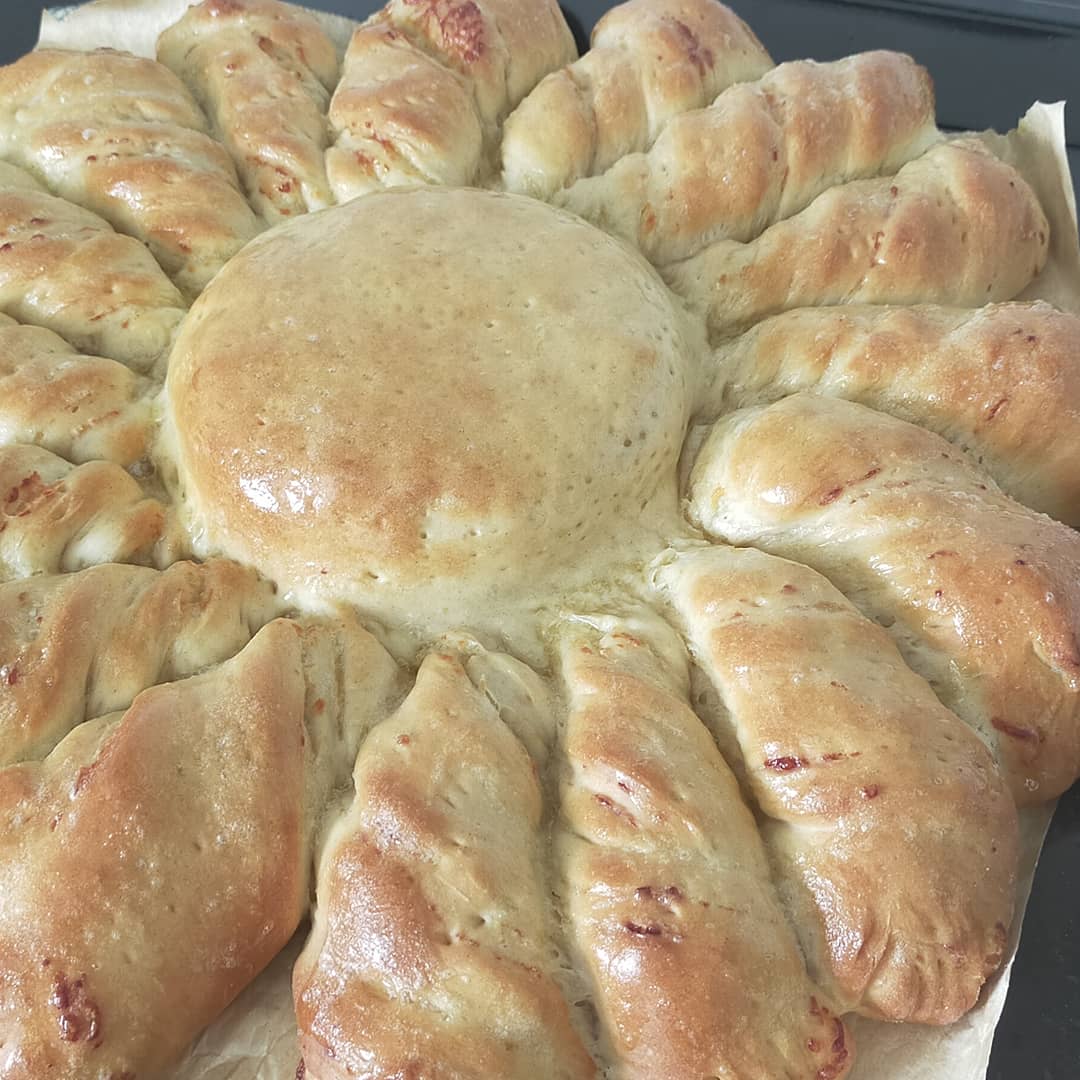 What have you baked while you have too much time on your hands?
Well, Being in lockdown certainly gave me so much free time to experiment in my kitchen. Here is one of the experiments.
Camembert cheese bread.
Ingredients:
1 whole camembert (200gr).
500 gr plain flour.
300 ml fresh cold milk.
2 teaspoons active dry yeast.
1 teaspoon salt.
1 teaspoon sugar.
3 tablespoons olive oil.
100 gr grated cheddar cheese.
30 gr salted butter.
In a big bowl mix together the flour, yeast, sugar, salt, olive oil and milk. Mix them with wooden spatula until just combined and it will be wet (don't worry).
Leave it in the bowl, cover it with a clean cloth and let it rest for 10 minutes.
After 10 minutes sprinkle some flour on to your bench surface then transfer the dough on to it. Knead it for about 5 minutes or until it no longer sticks to your fingers.
Put it back in to the bowl and cover it with a clean cloth or cling wrap and let it rest for 45 minutes.
Transfer it back to your work bench and knock the air out, divide to 3 parts. Roll each part of the dough (like you make a pizza dough) flat with rolling pin or just your fingers will be just fine.
Now you have 3 different flat bread dough. On your baking tray lay one layer of the dough then arrange the camembert in the centre of it. Sprinkle half of the grated cheddar cheese around the the camembert.
The second layer. Make a hole in the centre about the size of your camembert, then sprinkle with the rest of the grated cheddar cheese.
Third layer. Cover the camembert with the last layer of the dough. Make sure the last dough is sticking to the camembert.
Cut the outline of the camembert with a knife then twists it with your fingers. Using a fork to make decorative holes in the twists.
Let it rest for another 45 minutes then bake it at 220C for 15 minutes.
Take it out the oven then rub the salted butter over the baked bread. It will soften and moisturise the bread.
Good luck and please do let us know your results.